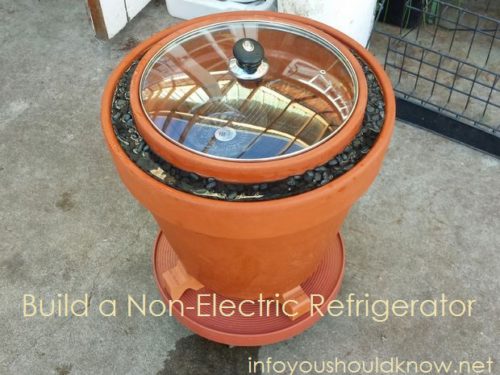 This DIY refrigerator is a portable option for keeping your perishables cold. It is also known as a zeer pot. Making one of these will cost you about $130 in total. That's not too bad considering you will have cold storage without electricity. I like the idea. Maybe this could be my next weekend project…
This is really more of a cooler than a refrigerator. It is not to be used for extended periods of time. It will keep things cold for a little while though!
All of the instructions are very self explanatory. As long as you read through everything, you should have no problem making your own zeer pot!