Start a Fire With A Lemon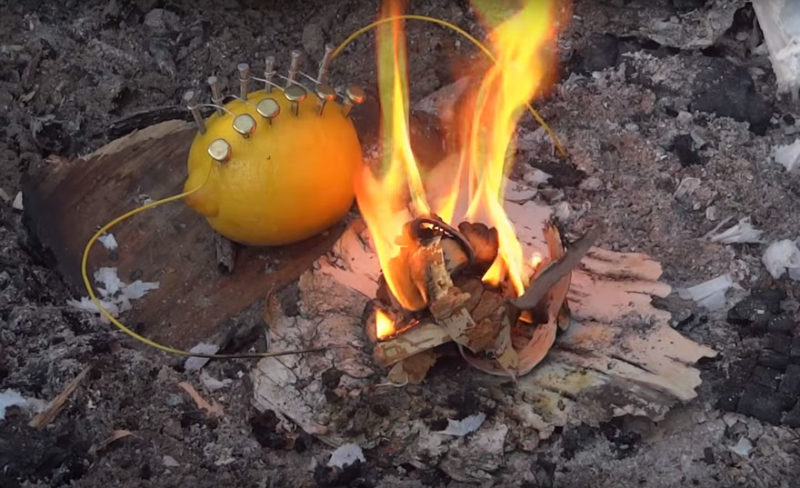 How to start a fire with a lemon… Hmmm, I guess I never considered starting a fire with fruit.  If you are ever stuck in a citrus rich region of the world (I was inspired by the dozens of lemons on the ground outside my RV here in Tucson, AZ)  and happen to have a pocket full of nails and wire and in desperate need of a fire for survival this will come in handy. For all of you not in that situation, here is a cool video to watch.
Apparently it does work. I would prefer to carry a magnifying glass or matches for my survival needs instead of all these items, but to each their own! Click the link below for the steps to start a fire with a lemon! If you think it's cool, share from the source!